Farm Fun and Family Coloring Pages - Farmyard fence
Farm fun and family coloring pages are great for teaching children about the many different aspects of farm life. A coloring page of a boy, a girl, and their little brother looking through the fence into the barnyard. Children love coloring their favorite type of farm fun and family coloring page.
[Go Back]

[Print This Page]
[Go to the next Page]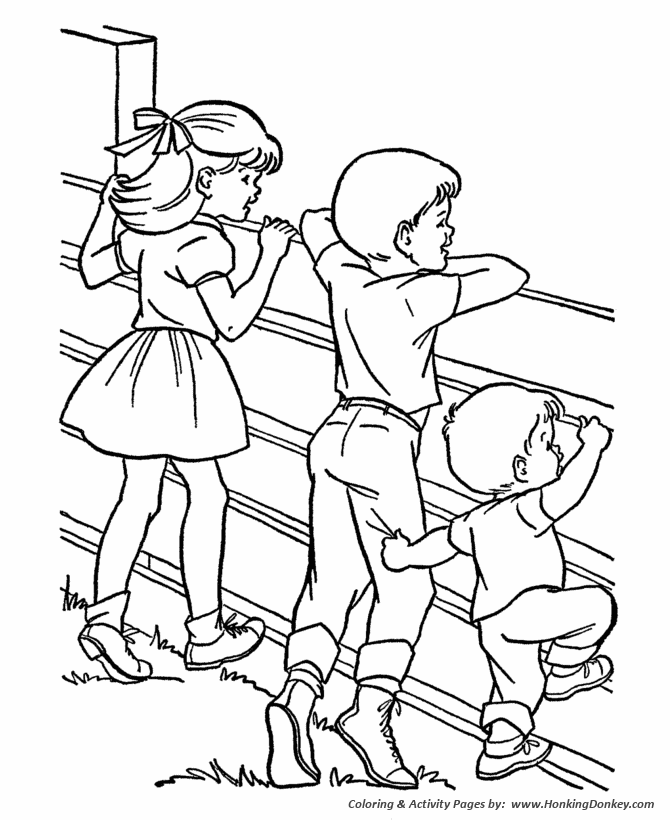 Farm Life Coloring pages are a fun and educational activity that help students learn the different aspects of farm life, like farm chores, fun farm activities, and farm living. Let your students have fun learning with a great Farm Life coloring page sheet.