Children's Nursery Rhymes - Nightly Prayers
Children's Nursery Rhymes can be fun and educational for young children to help learn rhyme, lyrics and coloring cute pages. Children like repeating the fun rhymes and remember them better with Nursery rhyme coloring pages.
[Go Back]

[Print This Page]
[Go to the next Page]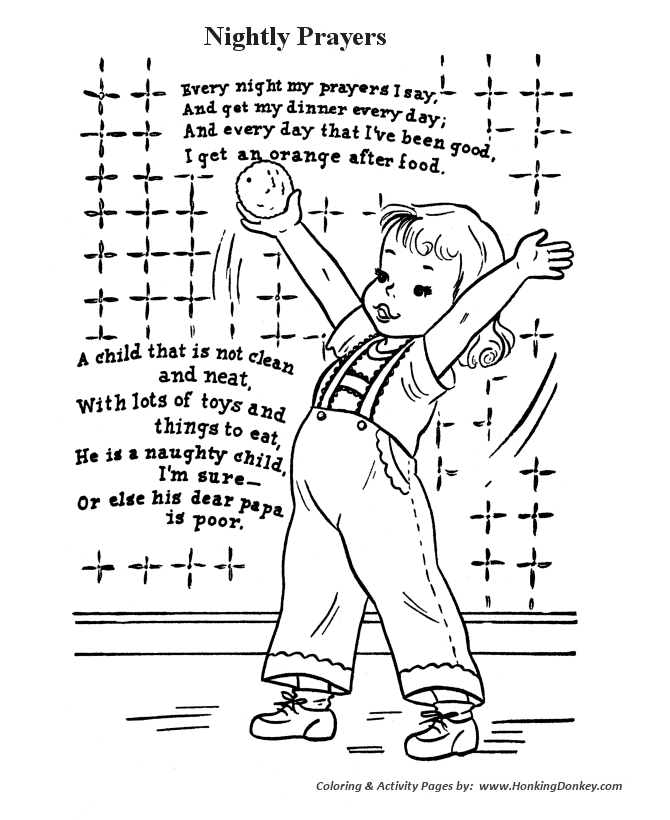 Nursery rhyme coloring pages are a great way to share fun quality time with your young children.