Learning Colors Coloring Pages - Birthday Dance
Learning Colors - Birthday coloring shows kids dancing at a birthday party for beginners to color. Birthday coloring pages are easy to relate to, and fun to learn coloring with. Birthday coloring pages make a great party activity.
[Go Back]

[Print This Page]
[Go to the next Page]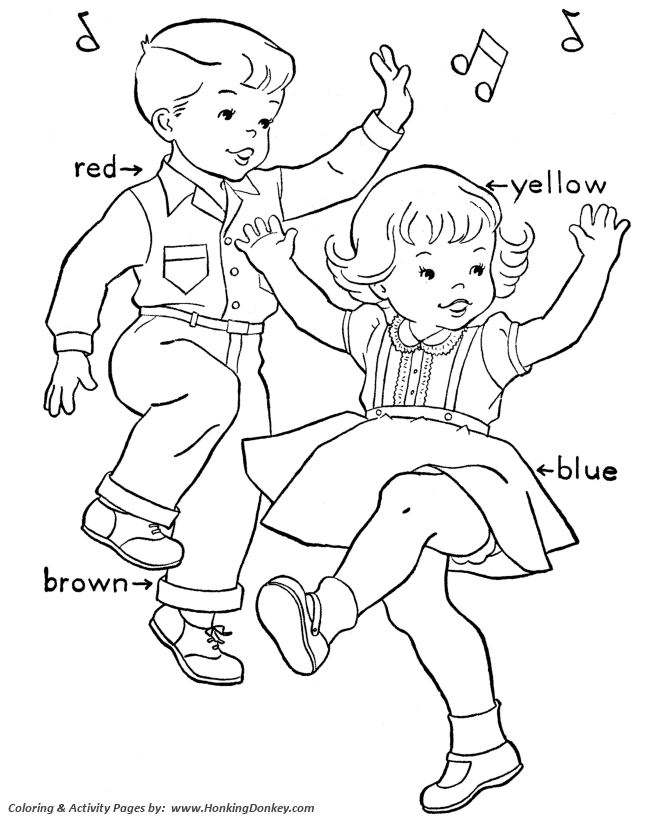 Birthday parties are lots of fun for young kids. Birthday parties foster friendship and social interaction.