Dasher, Dancer, Prancer, Vixen, Reindeer Coloring Page
Santa's Reindeer Coloring Pages are a fun activity for kids to learn about the meaning of Christmas and get young kids excited about the Christmas Holiday. Also, the full text of the: "The Night Before Christmas Poem" is available for printing and coloring.
[Go Back]

[Print This Page]
[Go to the next Page]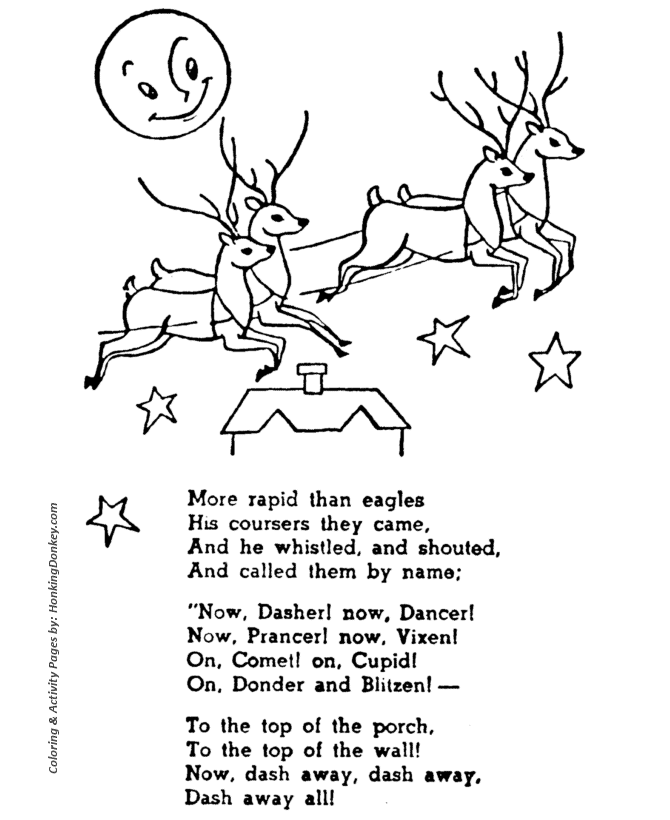 Kids Christmas Santa's Reindeer coloring page sheets are great for children to about the meaning of Christmas. These fun Santa's Reindeer coloring pages depict some of the major Christmas Reindeer traditions and customs associated with Santa's Reindeer.