Dinosaurs Coloring Pages - Struthiomimus
Struthiomimus (meaning "ostrich mimic", or "imitator") is a dinosaur from the late Cretaceous and lived arounf current day Alberta, Canada. It was a long-legged, ostrich-like dinosaur that stood about 1.4 meters (4.6 ft) tall at the hips, and 4.3 meters long (14 ft) it weighed around 150 kilograms (330 lb). Struthiomimus are believed to have been a herbivore or omnivore rather than a carnivore.
                                      [Go Back]

[Print This Page] [Go to the next Page]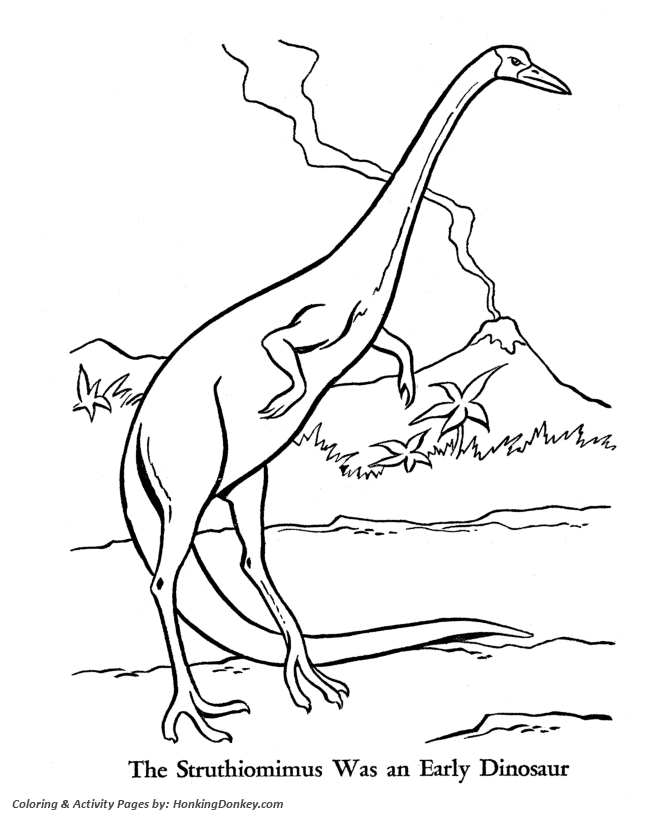 Kids love to color Dinosaurs and imagine what they looked like millions of years ago. Dinosaur coloring pages are a great way to teach early earth history.