Dinosaurs Coloring Pages - Mastodon
The Mastodons or Mastodonts (meaning "nipple tooth") roamed North America from at least 3.75 million to 11,000 years ago. The Mastodon resembled, but were distinct from, the woolly mammoth or the current day elephant.
                                      [Go Back]

[Print This Page] [Go to the next Page]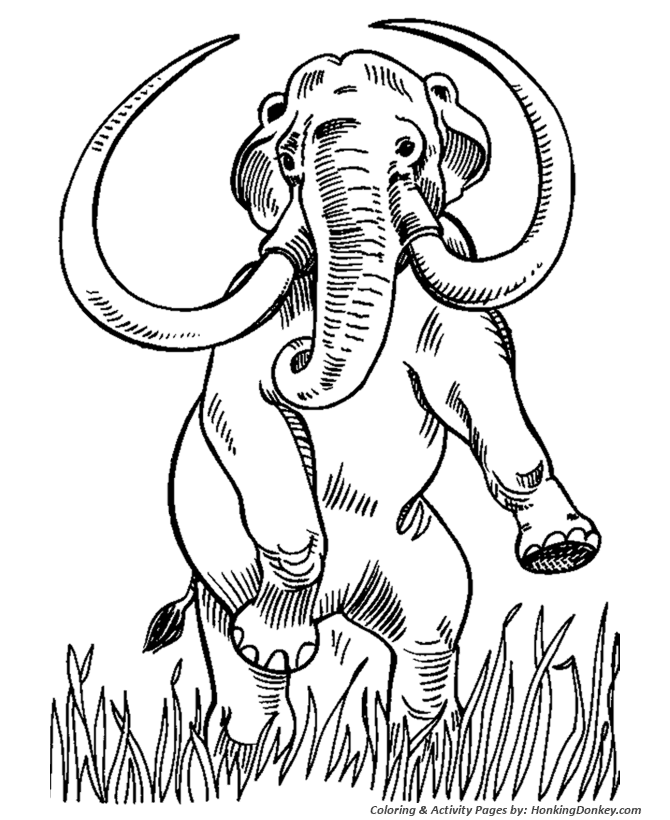 Recent studies indicate that tuberculosis may have been partly responsible for the extinction of the mastodon 10,000 years ago. Another influencing factor to their eventual extinction in America may have been the presence of Paleo-Indians, who entered the American continent in relatively large numbers 13,000 years ago. Their hunting caused a gradual attrition to the mastodon and mammoth populations, significant enough that over time the mastodons were hunted to extinction.
Kids love to color dinosaurs and imagine what they looked like millions of years ago. Dinosaur coloring pages are a great way to teach early earth history.