Circus Animal Coloring Pages - Circus bears
Circus coloring pages are a great way to learn about the traditional circus with performing animal acts. This shows trained circus bears can do many tricks. Color the circus bears and the circus performer. Circus animal coloring pages and coloring sheets are a fun way to learn about circus animals.
[Go Back]

[Print This Page]
[Go to the next Page]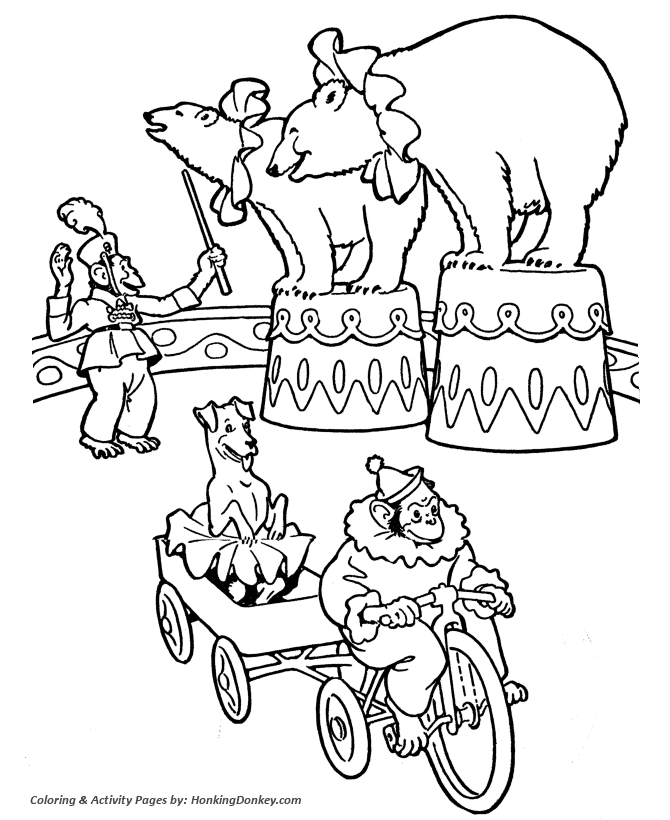 Only a few large "Big-Top" Circuses are still touring the country. A circus is an amazing event to watch. Let your students have fun learning shapes and colors, and provide a great circus coloring page also.